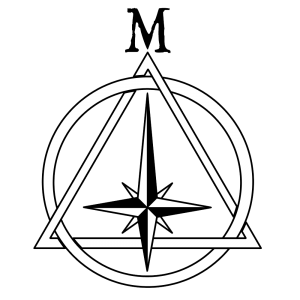 Welcome good explorer!
Welcome to Steampunk Chicago, home of the Royal Ladies' & Gentle-mens' Experimental Madness Society.  Founded in 2008 by The Lord Baron JCR Vourteque IV and Rev. Cpt. Samuel Flint, the RL&GEMS is a collective of artists, thinkers, musicians, performers and just en generale strange folk with a Steampunk bent.
What, pray tell, is Steampunk Chicago?
At Steampunk Chicago the RL&GEMS are working to create an inspiring outlet for steampunk creatives and thinkers both based in Chicago and worldwide.  This website also acts as a portal to Steampunk goings on within the Chicagoland area as well as greater national Steampunk events.  The flagship of this website is our "Informational Web-Log".  Our direct members use this to show case all variety of steam and punkery they come in contact with upon their journeys.
What, then, is this "Steampunk" you speak of?
Steampunk, for those who do not know, is a catch all phrase to describe the an artistic movement that borrows aesthetics mostly from the 1870s all the way through the 1930s, though even still it is not trapped within though boundaries.  The movement has been gathering, pardon the pun, steam, since the late 80s.  Today steampunk themes can be found in popular and underground art, fiction, cinema and fashion.  If you'd like to know more I do highly suggest using the that grand aether-web tool known as "Google" or the fine institution that is "Wikipedia".
Can I write for Steampunk Chicago?
Well!  You most certainly CAN, but, we are not an open blog (as, I would imagine at least, most are not).   If you are interested in adding content though please use the contact portal to reach out to us at the RL&GEMS with your idea.  We are an open minded collective of rascals and always love to get know new people!  A good way to get noticed is also to add comments after blog posts, access is open to all the riff-raff and low-lives the aether-web has to offer!
What more can you tell me good sir?
Ah!  A lovely question!  Well, if you are interested in more I would suggest you DO read the blog, DO leave comments, DO check out the links and visit/patronize our friends and allies and, above all, if you are in Chicago or the Chicagoland DO join us at our events.  Even word of our up-coming, legendary, "Semi-Private RL&GEMS Soirees" are posted, thus DO reach out if you'd like to join us!
With that may your travels in the aether be fruitful and exciting!
Best to all,
The Royal Ladies' & Gentle-mens' Experimental Madness Society